We've seen (and written) a million protein ball recipes, and they are all a bit similar, but this one adds some fun filling for some CRUNCH (and we're loving the texture change). You can easily change up the flavors, but these ones were winners (they were gone in under a day from our test kitchen) so you're going to want to keep this recipe handy.
These Crispy Berry Protein Balls are best stored in the fridge but can also be frozen, a great tactic if you're packing lunches for kids or yourself for later and they'll be perfectly defrosted by the time you need them. Protein ball will last a few days at room temperature in an air-tight container but up to a week in the fridge. We do doubt that you won't eat them all faster than that though.
Regular price $64.99

Sale price $64.99 Regular price $64.99

Unit price / per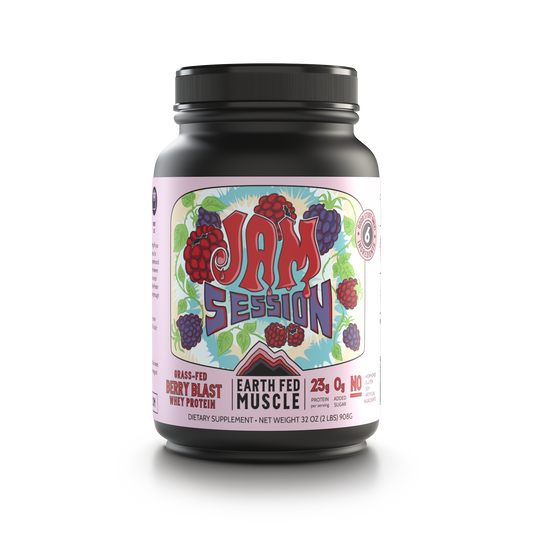 Sold out
Ingredients:
3/4 C. nut butter
1 C. oats
1 C. crispy rice cereal
1/2 C. maple syrup (can sub honey or agave)
1 t. vanilla
1 C. freeze-dried strawberries
1/2 C. mini chocolate chips
Directions:
Mix nut butter, oats, maple syrup, and vanilla.
Add in Jam Session and mix well until combined.
Drop in freeze-dried strawberries and mix in. You can break them up in the bowl or in the package beforehand.
Fold in rice cereal and mini chocolate chips.
Use tablespoon or cookie scoop to divide into balls and refrigerate or freeze.
Macros (per ball if you make 20): 6g Protein, 6g Carbs, 8g Fat