Apple pie in a jar...and for breakfast! These overnight oats taste and feel like fall in a jar. You'll want to immediately go apple picking and go for a hay ride...and then come home and make a big batch of these for the week ahead.
Ingredients:
1 C. oats
1/2 C. milk
1/2 C. unsweetened applesauce
1 C. Greek yogurt
1 t. cinnamon
1 T. maple syrup
1 t. chia seeds
Apple topping: 1 apple, diced, 1/2 T. brown sugar, 1 T. butter, 1 t. ginger, 1 t. cinnamon, pinch of salt
Sale price
$59.99
Regular price
$59.99
Unit price
per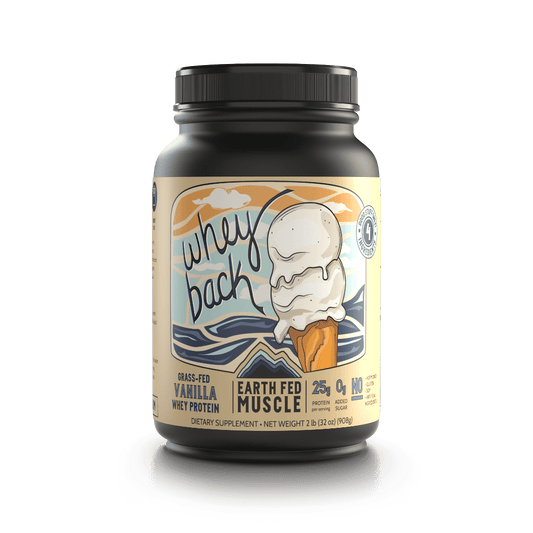 Directions:
Add all apple toppings ingredients to a saucepan on medium heat. Stir every 90 seconds or so and let cook for about 10-12 minutes, or until apples have just slightly softened but still have some bite to them (we don't want mushy apples).
Mix together: oats,

 

Whey Back, milk, applesauce, Greek yogurt, cinnamon, maple, and chia seeds.
Layer half of your cooked apples into the bottom of 2 jars.
Add half of the oats mixture into each jar.
Top each with the remaining apple mixture.
Refrigerate overnight and enjoy!