The Elite program is a team of competitors from all walks of life who are pushing boundaries, embracing change, and living the #earthfedlife.
Meet Juliana Riotto. Weightlifter. Coach. General hypeman and amazing human. She's gearing up for USA Weightlifting Nationals and craving a World medal. You can support her all month long by using the code Jules10 for 10% off your purchase (and $ straight to her) as well as purchasing our 2023 Pride Sticker (of which all proceeds go to Jules).
Regular price $0.99

Sale price $0.99 Regular price

Unit price / per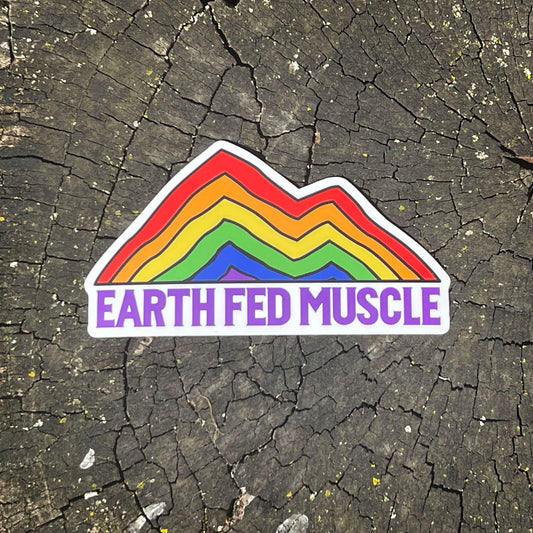 How did you get into athletics in general? What were you like as a kid?
I was a goalkeeper for soccer since I was 5 years old and that was my main sport up until I was 17.  I played a little bit of basketball up until High School and then played soccer year round. Through soccer I found crossfit which led me to my weightlifting career now

How has your athletic path influenced your career?
My athletic path has given me a burning passion to coach others in all of their fitness goals. Whether they want to be a competitive athlete or just live a healthier lifestyle. And because of the amazing coaches I had through my whole athletic career they all have inspired me to do for others what they were able to do for myself.
How did you find your current sport?
I was competing in the crossfit open in 2015 in the teen division at 16 years old. In the first workout (15.1A) I clean and jerked 210lbs(96kg) which placed 1st in the world in that workout, USA Weightlifting called my crossfit gym at the time and recruited me for the sport.
What is your favorite part of your sport?
I love that I control the outcome of my own success. That it is just me and the barbell and no one can tell me I'm not good enough to make a team or earn a medal. I either lift the weights I need to or I don't. 
What is your favorite part of training?
How therapeutic it is after a long day. Weightlifting is my biggest outlet and I am so thankful for that. 
Tell us about your favorite competition.
My favorite competition EVER was probably the Arnold Classic in 2022. I lifted on the ROGUE Stage in front of over 1000 people and had the perfect day going 6/6 with all PR lifts at 108/135/243. A bunch of my friends traveled to Ohio to watch me compete which gave me my own cheering section. It really felt like a dream come true.
Tell us about training and competing as an LGBTQIA+ athlete.
I truly do love being able to compete as my true self and not being afraid to. Especially with all of the adversity I had to face in order to be my true self. There are times I feel scared being one of the very few LGBTQIA+ athletes at the elite level. But I remind myself that I can help others by representation and that makes it all worth it for me.
Talk about being a coach and an athlete? How do you manage both roles?
I love both so much. I truly believe its my purpose in this life. It needs a lot of good time management and open communication with ALL of my athletes, they all are amazing people that understand when I have competitions I need to focus on me and as soon as its over I put my coaching hat back on,
What do you love about coaching?
 I love being able to have a front row seat to seeing my athletes chase down their goals and progress. Watching them get excited and filled with joy when they get what they work so hard for is so rewarding. I also enjoy being someone they trust to help them through hard times, being able to push them when they need it and also showing them kindness and understanding when things are just too heavy. I'm all for being their biggest hypeman as well as someone they can count on
Did you grow up with any LGBTQIA+ athletes that you looked up to?
Yes absolutely,  Abby Wambach was my absolute HERO growing up and probably always will be. She was so strong and such an AMAZING athlete and person. I will never forget watching her break history at the one and only USWNT soccer game I was able to go to at Redbulls Stadium. I strive to be half of the athlete and role model she was for me every day.
Regular price $59.99

Sale price $59.99 Regular price

Unit price / per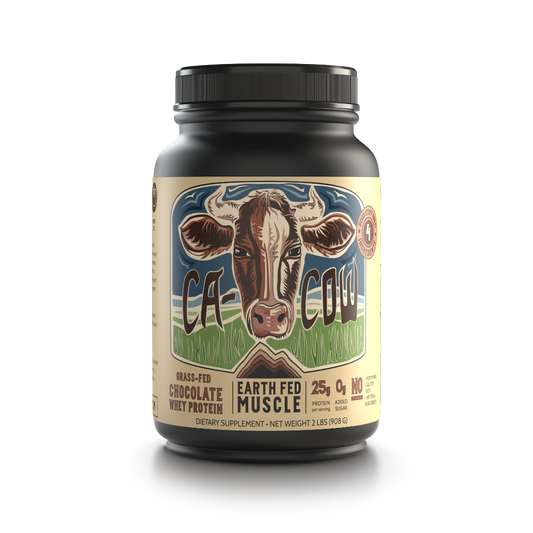 What are your favorite EFM supplements?
Ca-Cow Chocolate Whey Protein and Lemonade Stammpede Preworkout!
Regular price $49.99

Sale price $49.99 Regular price

Unit price / per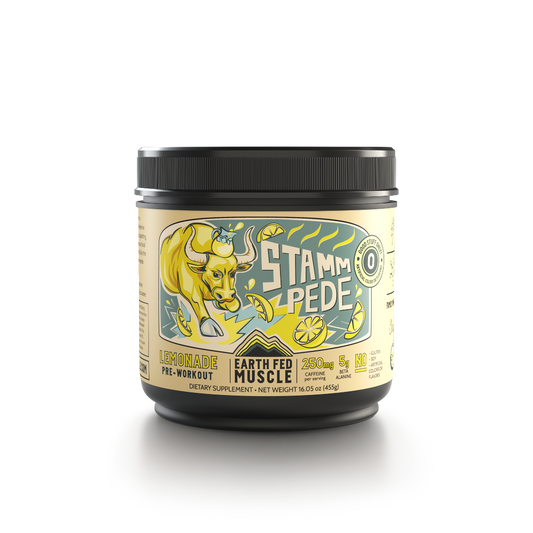 What's next for competition and athletic path?
Gearing up for a good showing at Nationals next month and really just trying to make as many world teams as possible and hopefully become a world medalist before my athletic career is over. I really want that for myself and believe I can achieve it.
Want to follow Jules? Check out her Instagram here.