Salty sweet is Dark Arts' calling card. These rich dessert-esque overnight oats are the perfect treat for someone with that sweets love (or craving). We even added a caramel drizzle around the outside because duh, but you can choose your own adventure on adding extra sugar or not! This recipe make 2 so you can impress a friend or your significant other...or just have 2 for yourself. The extra yogurt and chia makes these super creamy and delicious.  You might even want to double the recipe and make 4!
Regular price $64.99

Sale price $64.99 Regular price

Unit price / per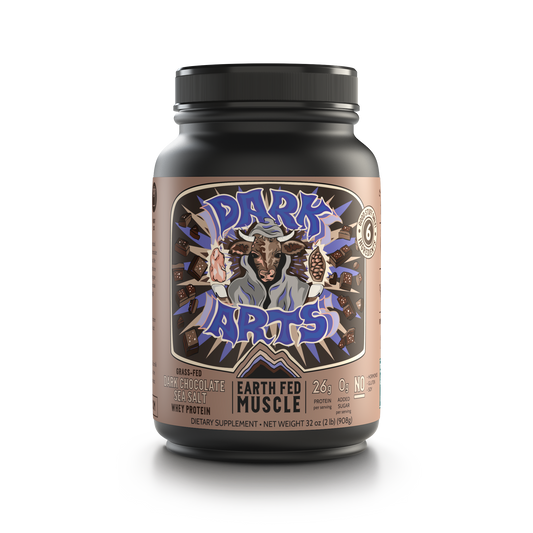 Sold out
Ingredients:
1 1/2 C. oats
1 C milk
1/2 C. Greek Yogurt
2 T. chia
1 T. caramel syrup for drizzle
pinch of flake salt
Directions:
Mix all ingredients except salt and caramel syrup.
Divide into 2 containers.
Top with caramel syrup and flake salt.
Let rest in fridge overnight or at least 3 hours to set.
Macros: 51g Protein, 64g Carbs, 7g Fat (per container, includes only topping and not caramel drizzle on sides of cup)