A refreshing double-layer of protein goodness. Yogurt bark is going to be your spring and summer staple. It is SO easy to make and SO good to eat. The recipe below will fill on half sheet pan, but you can easily half or double it!
Ingredients:
2 C. Greek yogurt
1/2 lemon
pinch of salt
1 t vanilla
Whatever toppings you like: raspberries, blackberries, chocolate chips, granola, nuts, coconut
Regular price $59.99

Sale price $59.99 Regular price

Unit price / per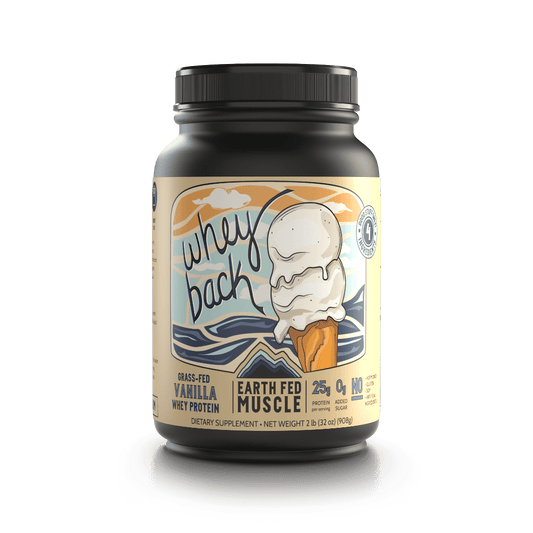 Directions:
Place 1 C. of yogurt in two separate bowls. Add Whey Back to one bowl and Jam Sesson to the other bowl.
Add to each bowl: pinch of salt, 1/2 t. vanilla, and half the juice from half a lemon (just squeeze some in each bowl).
Mix each flavor well until protein is completely dissolved into yogurt.
Cover your half sheet pan with parchment or waxed paper.
Spread vanilla layer over lined sheet pan. Dollop berry layer on top and spread over the vanilla layer.
Top with whatever goodies you want!
Freeze for at least 3 hours before breaking up. Once it is frozen, it will store well broken up.
Regular price $64.99

Sale price $64.99 Regular price

Unit price / per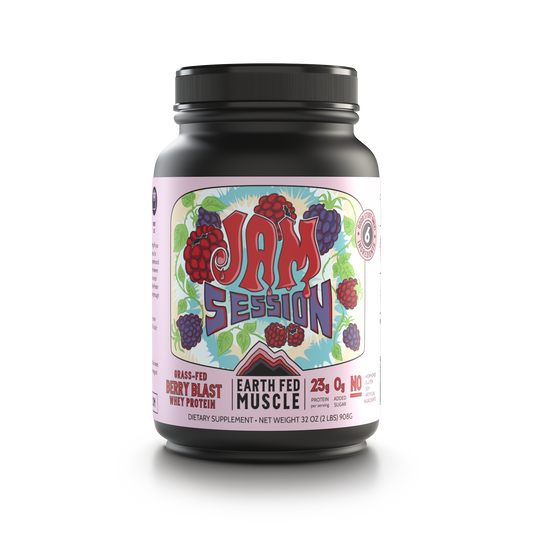 Sold out
Macros (for full recipe without toppings): 93g Protein, 25g Carbs, 0g Fat