Spooky season may be on the way but it still feels HOT in most places around the country, so we're bringing you satisfaction for fall taste buds at a temperature that is oh so good in the summer. A little salty...a little sweet...and packed with protein - you are going to want to make this over and over and over again.
Ingredients:
1-2 shots of espresso
1/2 T. maple syrup
pinch Himalayan salt
1 C. milk of your choice
***1 T. heavy cream or coconut cream (you can omit this if you use a full fat milk to begin with)
Sale price
$59.99
Regular price
Unit price
per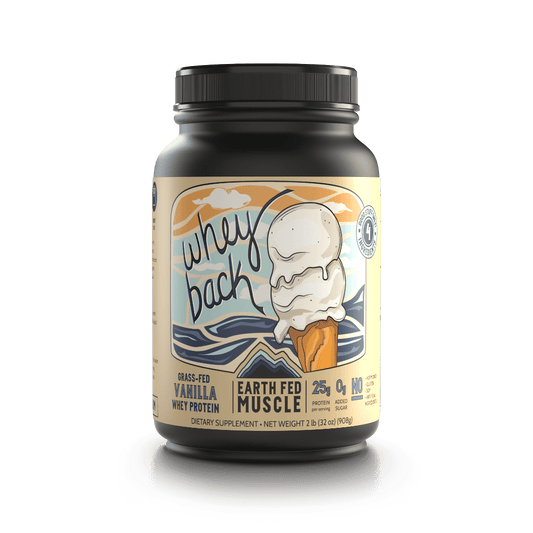 Directions:
Froth together: milk, cream (if needed), maple syrup, salt, and Whey Back Vanilla Grass-Fed Whey Protein.
Pour milk mixture into tall glass with ice.
Top with espresso. (Can sub for iced or brewed coffee.)
Mix well and enjoy!
Tip: Using a full fat milk will allow your latte to be deliciously frothy. If using a low-fat milk, add 1/2-1 T. heavy cream. If you need less dairy, add a full 1 T. of coconut cream. This will help you get a more velvety and frothy latte.
Macros: 26g Protein, 4g Fat, 1g Carbs