Welcome to Wholesaler Spotlight!

We are excited to feature some of our wholesale partners, both new and OG. EFM is partnered with all types of businesses across the country and beyond and proud to continue growing our wholesale family.

Want to become part of the wholesale family? Easy. Click here to chat with Noah and get the info.
Today we are featuring: Good Earth Markets
Tell us a little about yourself and your business. What kind of facility do you have? Who do you serve?
Good Earth Markets is Utah's original natural foods and supplements store. Beginning with one small location in 1973, we now have 6 locations throughout northern Utah, with more locations in the works. We carry a massive selection of natural groceries, including gluten free, keto, dairy free, plant-based, vegan, and other specialty products. We only carry 100% organic produce and also carry the largest assortment of herbs, supplements, homeopathy, and tinctures in Utah. Our standards prohibit over 100 ingredients, chemicals, preservatives, and additives found in conventional food products. We do the homework in advance so our customers can shop our stores with confidence. We also carry the largest sports nutrition selection in Utah and actively participate in sponsoring local events like Wasatch Warrior, SLC FitCon, Be Healthy Utah, and the Gluten Free World Expo. Our customers are all ages and come from all walks of life. Our full-time staff of free Wellness Consultants meet are available during all business hours to answer questions and offer guidance to our customers, meeting them wherever they are today and providing advice and recommendations to help them make the next right step in their healthy journey.
Why did you choose to sell Earth Fed Muscle?
EFM exceeds our standards for clean, simple, and effective supplements and nutrition products. Many of the most popular sports nutrition products on the market are full of artificial, synthetic, and surprisingly dangerous ingredients. While some athletes select products based on short-term performance alone, we seek to provide our customers with clean and safe products that not only get results, but that also provide real nutrition that fuels and protects their bodies for their whole lives.
How has selling Earth Fed Muscle in your facility helped or changed your business?
EFM provides another clean sports nutrition line on our shelves, broadening the limited selection in this category and allowing more athletes to get results without the junk.
What has helped you to be successful as an Earth Fed Muscle wholesale partner?
Training our Wellness Consultants on all of our products, including EFM, allows them to speak freely and candidly with customers about the benefits of each product line. Naturally, this leads to customers purchasing EFM as one of the parts of their wellness and fitness regimen.
What do your clients love about having Earth Fed Muscle available to them?
One of the positive trends in the post-Covid world is that more people are interested in clean products, which leads them to taking a closer look at their sports nutrition options. We have seen incredible spikes in sales in the clean protein powder category the last couple of years, with customers demanding quantity and variety. EFM has been part of this growing category for us and our customers keep coming back for more.
Regular price $59.99

Sale price $59.99 Regular price

Unit price / per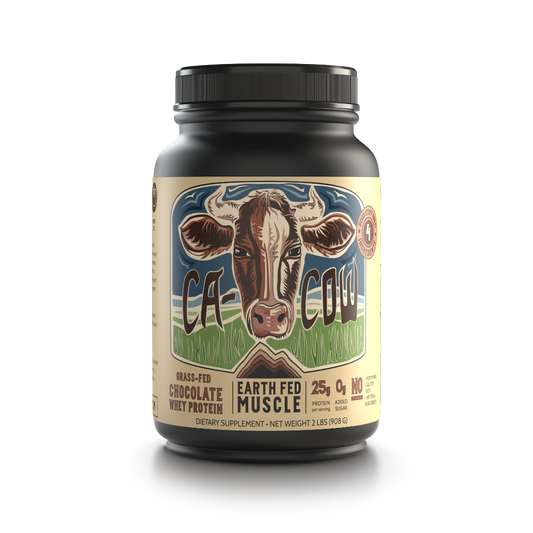 What are your best-selling products and why?
The EFM protein powders continue to sell month over month because of the strong messaging around protein consumption. When conscious consumers dig in to the ingredient lists of the big brand protein products, they quickly realize that they're consuming a lot of extra junk in every serving. EFM allows them to get the macros they want without adding unnecessary fillers.
Regular price $59.99

Sale price $59.99 Regular price

Unit price / per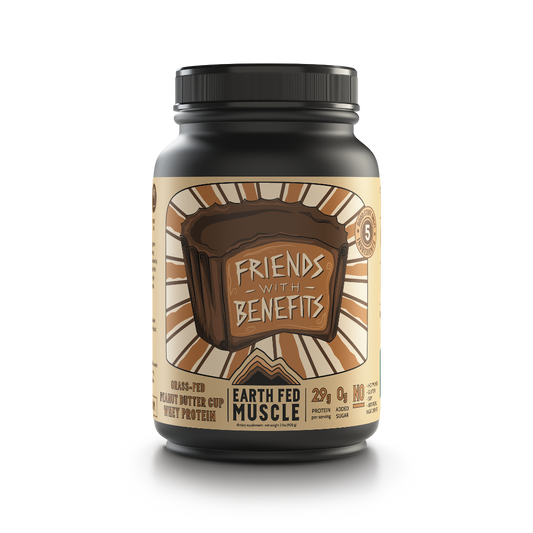 What advice can you give to other wholesalers?
Educate your customers. Once they realize the long-term physical cost of artificial and synthetic ingredients, they will lean into natural products all on their own. Once they experience the taste and results, they will be with you for good.
Love Good Earth Markets? Give them a follow on Instagram here.