Traveling during the summer can be a moment to indulge in new experiences and relax or it becomes a moment when tasks need done- competing, work, and obligations to uphold. Before making any nutrition plan for traveling- first ask yourself, "What is the goal of this trip?" This question is important, because traveling for competition and work are very different from traveling to relax on vacation with family and/or friends. The "why" decides the way forward.
47 reviews

Regular price $29.99

Sale price $29.99 Regular price

Unit price / per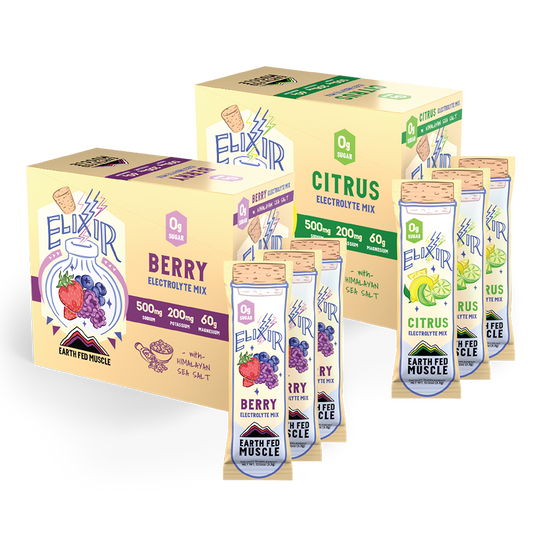 GOAL: Operation Travel for Business and Competition
When we travel like this, we usually mean business. Our minds are focused and there is a task at hand, meaning nutrition becomes more important. It becomes a top priority to fuel us for the task at hand. Nutrition for this kind of operation requires pre-planning.
190 reviews

Regular price $34.99

Sale price $34.99 Regular price

Unit price / per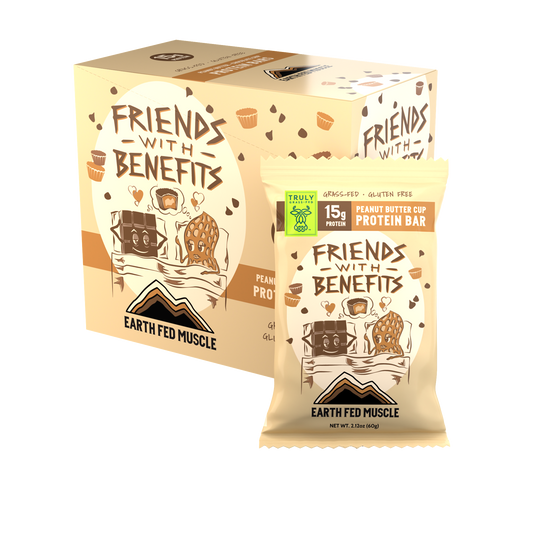 If possible, get an AirBNB or VRBO with a kitchen. This can help minimize eating out, save money, and increase whole food, balanced intake. Upon arrival, swing by the local grocery store to stock up on nutritious meals and snacks. PRO Tip: consider making a meal plan and menu before going to the grocery store. Be sure to talk this over with your group and consider their preferences and budget as well.
Need a hotel instead? No worries. Find a hotel with a complimentary breakfast and mini fridges and microwaves in the room. Upon arrival, still go to the grocery store and seek out fresh microwaveable meals. These will work great for lunch and dinners. Pack your favorite protein bars for easy snacks to keep on hand (hint: Earth Fed Muscle's Grass Fed Whey Protein Bars are bomb). Plan on having breakfast served at the hotel but consider having high protein foods (eggs and Greek yogurt) paired with carbohydrates of choice (whole grain toast, bagel, English muffin, oatmeal). Have fresh fruit on the side. If more protein is needed, mix Earth Fed Muscle Collagen or Whey Protein powder in your coffee or oatmeal!
Check out the map and locate local restaurants serving lean proteins, seafood, complex carbohydrates, and wholesome veggies. We get it- eating out is going to happen, even when people are staying at an AirBNB / VRBO. Take a moment to scope out the area and menus. Opt for places where you can order foods that fit your nutritional needs.
Consider the nutritional gaps and pack your supplements! Everyone's needs are different, but the most common nutrients that are lacking when traveling are fiber, protein, some electrolytes (potassium and magnesium mainly), and most vitamins and minerals. Carbohydrates, fat, and calories are usually not the issue. With that said, consider packing your protein powder, collagen, protein bars with fiber, and multivitamin mineral supplement.
To piggie-back on #4, plan to stay hydrated. Carry a water bottle everywhere and continue to drink it throughout the day. This will help you feel less fatigued, especially if you are traveling in high temperatures. We highly advise mixing your water with electrolytes to combat dehydration and restore the fluid balance traveling could impair. We recommend purchasing a box of Earth Fed Muscle's Elixir Electrolyte Mix Packets before your trip. They are travel-friendly, can be mixed in your 16oz water bottle, and contain zero added sugar!
Even though this is "Operation Business," still take a moment to explore the area and experience the culture and cuisine. If needed, plan this at a time that does not impact your physical and mental performance. For example, if you are traveling for competition, plan these meals post-competing.
204 reviews

Regular price $34.99

Sale price $34.99 Regular price

Unit price / per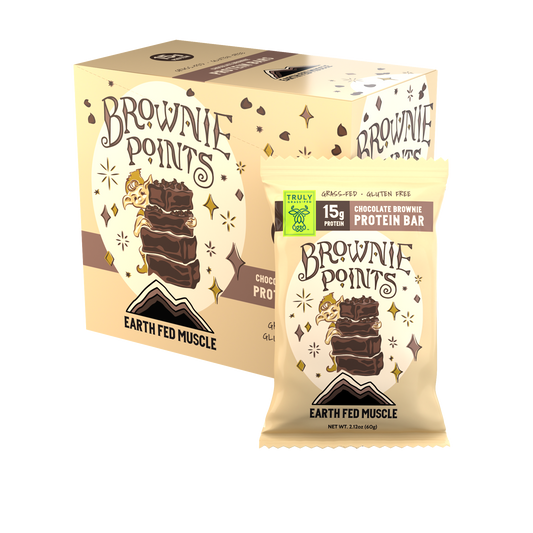 GOAL: Operation Travel for FUN and Relaxation
This is your moment to soak in time with family and friends or simply be alone. Vacations are often used to relax, rest, and re-group. We all NEED these breaks. Although some of our tips remain similar to the above, there are some that change. With different goals, comes a different approach to nutrition.
Still stay hydrated. Carry around your water bottle and Earth Fed Muscle's Elixir Electrolyte Mix Packets. For those who enjoy alcoholic beverages on vacation, this tip will also save you from horrible hangovers. Thank us later.
Look for restaurants that offer meal choices aligning with your health goals, while also making sure you enjoy the food too! We all know that restaurants love to serve larger portion sizes, especially when visiting a tourist area. Being mindful of portion sizes by sharing a meal or taking half of your meal back to the hotel fridge or AirBNB. This can help prevent overeating. Check in with yourself- honor your hunger and fullness, eat slowly, and take moments between bites to hold conversation.
If a kitchen is available, stock your own high protein snacks, cold fruits and veggies. You can also discuss with the group what meals will be made together and which ones you want to experience at local restaurants. For the meals being made together, ask for a lean protein and veggie or fruit to be present. This will help you to fill up on nutrients often lacking when traveling.
Make sure you are not going too long without eating. Packing protein bars, such as Earth Fed Muscle's Grass Fed Whey Protein Bars can help combat hunger by providing you with 15 grams of protein and simple, real ingredients. If you prefer whey protein shakes instead, Earth Fed Muscle also has single-serve packets that contain 25 grams of protein and only 4 ingredients! Not only can these be added to milk or water, but also to oatmeal, smoothies, yogurt, and many other foods for easy, on-the-go snacks. Options like these will help curb your hunger and give you a boost of energy too. Packing other nutritious snacks such as nuts, cut-up vegetables, and fruit will boost your immune system and will keep you feeling your best on your trip.
No foods are off limits. The exceptions include food you are allergic to, spoiled food, food you dropped on the floor (for longer than five seconds….kidding…), and foods you do not enjoy. Other than that, give yourself permission to eat up and let food fill your mental, social, and emotional health. It is okay to put a ease up on physical health goals and the food rules that sometimes accompany those specific goals.
Regular price From $2.99

Sale price From $2.99 Regular price

Unit price / per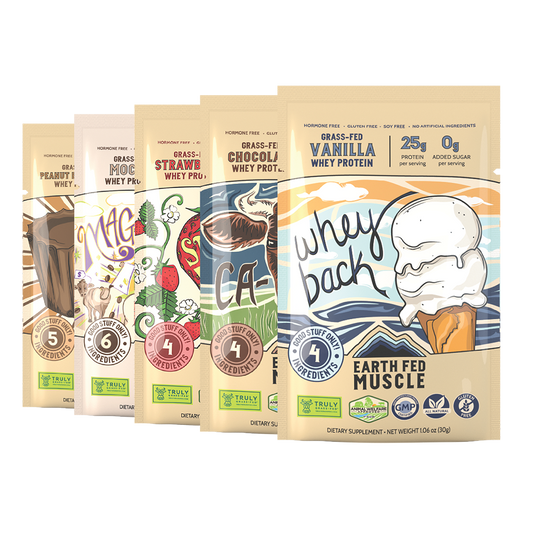 No matter the goal of your travel, remember this: Taking care of your physical and mental health when you're traveling is crucial, while also making sure you are having fun! It's about finding the right balance for your individual needs and the task at hand. Traveling is meant for creating lasting memories- the memory of winning a competition, landing another contract in business, or simply relaxing on a beautiful beach with family. Remind yourself that you are worth taking care of, and you deserve this trip.
Keep up with Sabrina Goshen, RD, and her business Aligned Health Practice here