So you are on top of your seasonal flavors and love having lots of options when it comes to protein...so you got Witch's Whey AND Malty Balls. This one's for you. These brownies are fudgy, soft, and delicious (not cake-like if that's your jam).
Didn't snag Witch's Whey? Use Whey Back Vanilla Grass-Fed Protein and we promise they are just as delicious!
Ingredients:
1 Scoop Witch's Whey Pumpkin Spice Grass-Fed Protein
1 Scoop Malty Balls Chocolate Malt Grass-Fed Protein
1 C. nut butter, melted
1 1/4 C. pumpkin puree
1/4 C. cocoa powder
1/4 C. coconut sugar
1 t. vanilla
1 t. pumpkin pie spice
1/4 t. cinnamon
1/4 t. salt
Sale price
$64.99
Regular price
$64.99
Unit price
per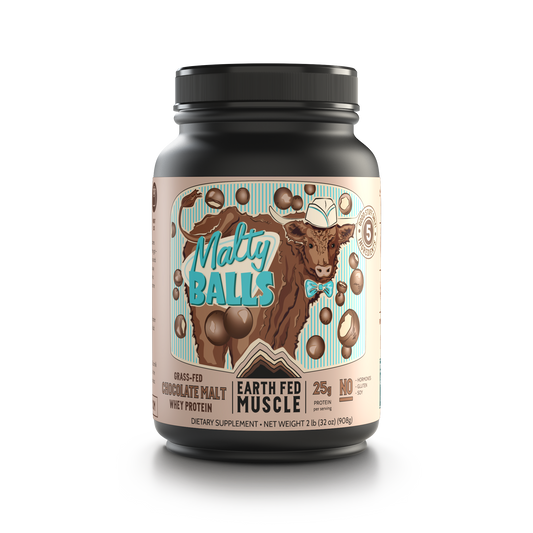 Instructions:
Preheat oven to 325F and line your square 8-inch pan with parchment so it doesn't stick.
Mix all ingredients together to combine well. (Be sure to start with melted nut butter so that it all incorporates easily.)
Spread mixture out evenly in pan and bake for 30 minutes.
Brownies are FUDGY and will be softer when you take them out. Be sure to let them sit for 5-10 minutes before removing from the pan to cut!
Sale price
$64.99
Regular price
$64.99
Unit price
per