You can't have fall without apple cider donuts, and we wanted apple cider donuts with an extra boost of protein. You could easily sub in Ol' St. Ripped Snickerdoodle Grass-Fed Whey for Whey Back Vanilla Grass-Fed Whey or do one scoop of each and these are just as (if not more) delicious.
Sale price
$64.99
Regular price
Unit price
per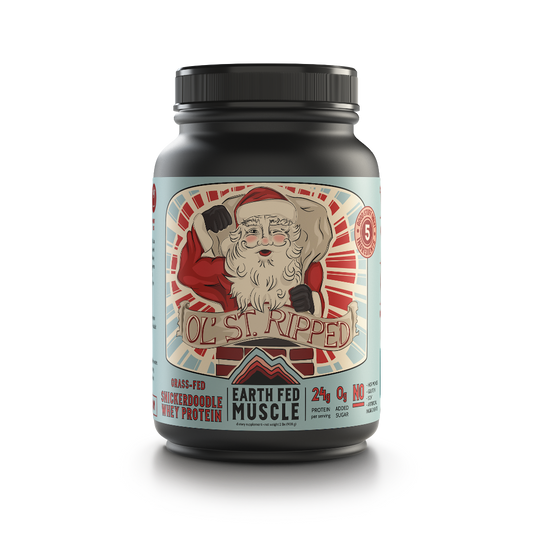 Ingredients:
1 1/2 C. flour
2 scoops Whey Back Vanilla Grass-Fed Whey Protein
1 t. baking powder
1/2 t. baking soda
1 T. cinnamon
1/2 t. salt
1/2 C. apple cider
1/2 C. Greek yogurt
4 T. unsalted butter, room temp
1/2 C. sugar
1/2 C. brown sugar
1 egg
1 t. vanilla
2 T. olive oil
Sale price
$59.99
Regular price
$59.99
Unit price
per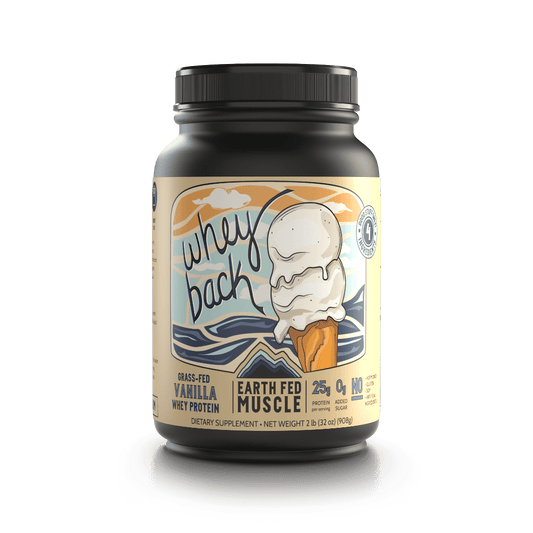 Directions:
Whisk together flour, Whey Back Vanilla Grass-Fed Whey Protein, baking powder, baking soda, cinnamon, and salt.
Mix together apple cider and Greek yogurt.
Cream together butter, oil, and sugars.
Slowly mix dry and wet ingredients into butter/sugar mixture. First add a third of the dry ingredients until mixed in, then 1/3 of the wet ingredients. Continue alternating until completely combined.
Scoop batter into bag. Snip off the corner in order to pipe batter into donut pan. We used a Dash mini muffin maker but you can also bake your donuts in a greased donut pan.
Bake at 350 for 17 minutes. Leave in the pan for a few minutes before tapping out of the pan. (If using a Dash mini donut maker, cook for 2 minutes, flip donuts, and cook for 2 more more minutes.)
Coat donuts in cinnamon sugar when still hot.