Our brand new Truly Buff Unflavored Grass-Fed Whey Protein can be added to almost anything to give it an extra boost of protein. Hitting your macros is now a non-issue. These savory oats are like a breakfast risotto, but nobody is saying you can't make it for dinner tonight!
Regular price $59.99

Sale price $59.99 Regular price

Unit price / per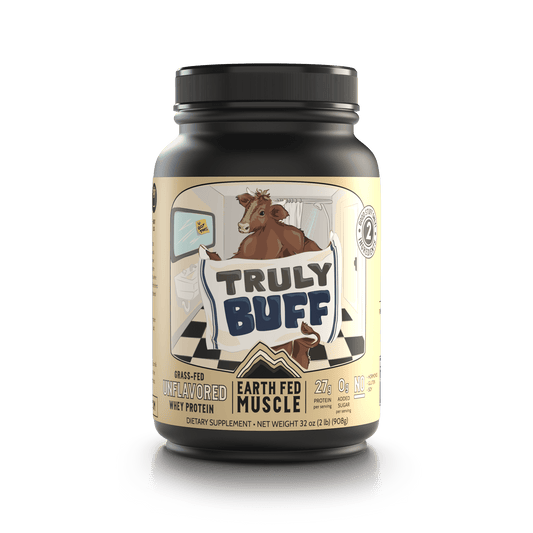 This recipe makes 4 servings, so you can heat some up if you like leftovers or make some for the whole fam. (Or cut the recipe in half!)
Ingredients:
Directions:
Sear steaks on high heat (about 1.5-2 mins per side depending on thickness of steak) and remove.
Toss in onions and mushrooms and saute over medium heat until soft. While onions and mushrooms cook, whisk Truly Buff whey into bone broth and set aside.
Add pancetta and oats into onion and mushrooms and stir well to toast oats. Add salt, pepper, and any other seasonings. We love a healthy dash of Cajun Seasoning!
Add in bone broth and stir well. Cover and let simmer for 5 minutes for oats to absorb broth.
Remove lid and add in half of the green onions and heavy cream. Stir well to combine and remove from heat.
In a separate pan, cook the eggs to your liking.
Divide the oats into 4 bowls. Top with an egg, green onions, salt, and pepper. Enjoy!
Macros per serving: 44g Protein, 24g Carbs, 18g Fat