Fruits are great and all, but have you tried bread?
This recipe from thrower Lucas Warning (@warning_throws) will make you try to purposefully forget about the bananas you bought and magically discover them right when they're ripe enough to justify turning your "healthy adult purchase" into a delicious treat. The struggle will be real folks. 
When in doubt, start baking! It's hard not to when you get all the potassium and other wonderful nutrients a banana brings to the table AND extra protein. Thanks to EFM you'll get all the dessert, all the macros, and all the delicious too! 
Ingredients:
1/3 C. melted butter

3 medium bananas

1 tsp baking soda

pinch salt

1 tsp vanilla extract

1 large egg

1/2 C. coconut palm sugar

1 T. cinnamon

1 C. flour

1/2 C. dark chocolate chips
Sale price
$59.99
Regular price
$59.99
Unit price
per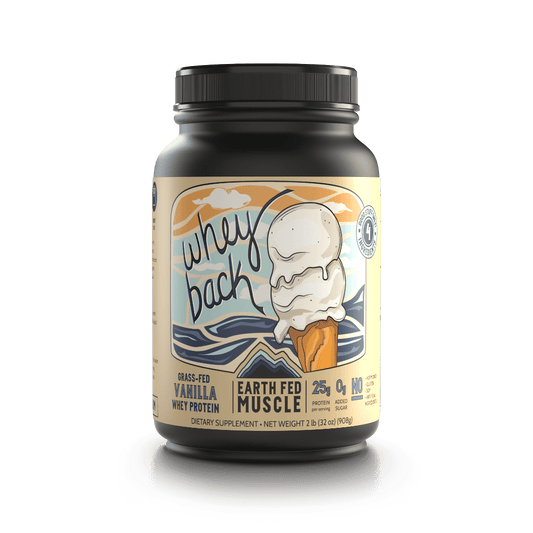 Instructions:
Mash the bananas in a bowl.
Add melted butter to the bowl and stir all contents.
Add baking soda and salt to the bowl and stir.
Add vanilla extract and egg(s) to the bowl and stir.
Add coconut palm sugar and cinnamon and stir.
Add Vanilla Protein and flour to the bowl and stir.
Add dark chocolate chips to the bowl and you guessed it, stir!
Pour contents into greased bread pan.
Bake at 350F for 50-60 minutes.
ENJOY!
Macros for entire loaf: 351g Carbs, 91g Fat, 72g Protein