Think peanut butter cups but with a crunch. We used super thin rice cakes from Trader Joes but you can use any rice cakes, and you could even change up the flavor to make them more fun.
Regular price $59.99

Sale price $59.99 Regular price

Unit price / per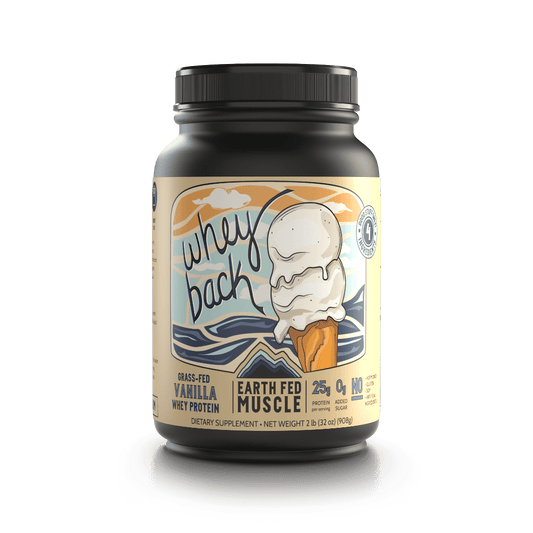 Ingredients:
6 rice cakes
2 scoops Whey Back Vanilla Grass-Fed Whey Protein
4 T. PB2 powdered peanut butter
34g dark chocolate
water
Directions:
Whisk together Whey Back and PB2. Add water a Tablespoon at a time until the consistency is thick but spreadable.
Divide and spread onto rice cakes. Pop into fridge for 8-10 minutes to set.
Melt dark chocolate and spoon over each rice cake. Spread quickly because the chocolate will set quickly since the peanut butter mixture is cold!
Enjoy! Store in an air tight container to keep the rice cakes crispy.
Macros: 43g Protein, 46g Carbs, 24g Fat