Pasta salad is a summer staple that we're here for, but it isn't always the highest protein value at the picnic. We're determined to add more protein, even if we don't add in chicken or another obvious protein source. The key? Truly Buff Unflavored Grass-Fed Whey Protein. It mixes THAT well and can easily be added into whatever dressing you use for your salads (protein potato salad anyone). Don't have a favorite recipe? Try this one.
Regular price $59.99

Sale price $59.99 Regular price

Unit price / per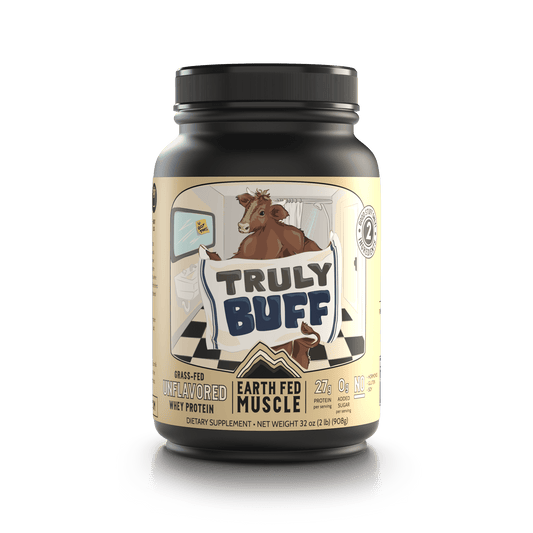 Ingredients:
8 oz chickpea or bean pasta
1 red bell pepper, diced
1 english cucumber, chopped
2 C broccoli, chopped
1 C cherry tomatoes, halved
1 C peas
1 small red onion, diced
1/4 C fresh parsley, chopped
1/4 C fresh basil, chopped
2 oz goat cheese
Dressing: 1/4 C. olive oil, 4 T. red wine vinegar, 1 T. dijon mustard, 1 clove garlic (minced), 1 t. chili oil, 1 Scoop Truly Buff Unflavored Grass-Fed Whey Protein
Directions:
Cook pasta according to box directions. Once cooked, allow to cool.
Chop all vegetables and herbs.
Mix pasta, dressing, and cheese into vegetables.
Eat a lot.
Macros will vary based on the pasta you choose to use.