We're honoring and celebrating Indigenous Peoples' Day by supporting Janee' Kassanavoid, Indigenous woman and elite athlete. Janee' is the 2023 World Silver Medalist and USA Bronze Medalist, 2022 World Bronze Medalist, and the First Native American Woman to Medal at the Track & Field Championships.
Janee' is sharing her athletic career, her story, and her heritage with us, not only via her
Q&A blog post
, but with a couple amazing recipes, including this Native American fry bread recipe using Whey Back Vanilla Grass-Fed Protein.
Ingredients:
3 cups all-purpose flour
1 scoop vanilla 'whey back' protein 
2 tbsp baking powder
1 tsp salt
2 cups hot water
Regular price $59.99

Sale price $59.99 Regular price $59.99

Unit price / per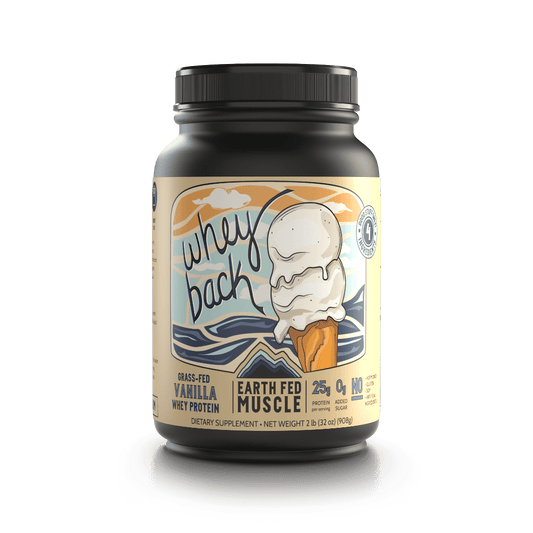 Instructions:
Combine flour, baking powder, protein powder, and salt in a large bowl; combine water slowly to form a soft dough. Divide dough into 2-inch diameter balls; flatten each ball into rounds.
Add dough individually to an air-fryer (lined with aluminum foil and cooking spray). Cook at 400* for 6 minutes turning half-way.
Protein Indian Tacos:
Fry Bread
Ground meat
Beans
Lettuce
Tomatoes
Green Onion
Cheese